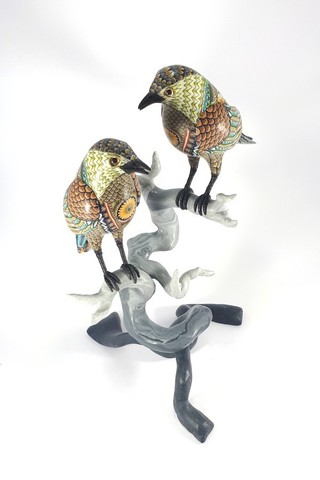 Welcome JSA Collectors,



THIS IS AVAILABLE ONLY AT JON ANDERSON'S OFFICIAL WEBSITE!
As a gesture of my gratitude to you for your patronage and support of my work, I'm offering pieces crucial to my art process.

Some are one-of-a-kind, some are the early stages in the evolution of my animals, some are works made for pure pleasure.

If you have an impressive collection, send me a photo.
The more you have, the more you'll benefit from this page.
If you have a chipped bead, you're family too.
If you like my work, come in. Just click on Collection for details of the work you see here. A wide variety of animals have been created for for your enjoyment through the Antarctic birds on the left or directly at:

https://jonstuartanderson.com/animals